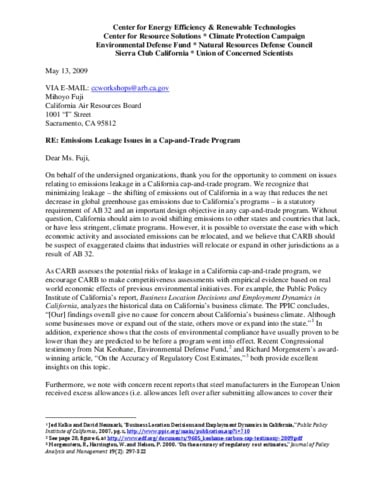 Author(s): Chris Busch, Bernadette Del Chiaro, James Fine, Kristin Grenfell, Bill Magavern, Erin Rogers
Date: May 29th, 2009 | Other | 3 Pages



Comments relating to the establishment of the cap in California's cap-and-trade program. We are troubled by CARB's proposal to set the cap in 2012 at the level of expected actual emissions, i.e. a level that achieves no reductions. The implication of setting the cap at expected actual emissions is that the price of allowances will be close to zero.